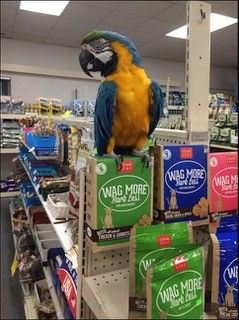 We are Local, family owned and operated for over 25 years.
Pet Supply Outlet was created as an outlet for great pet supplies at even greater prices. Since our opening in 1993 we have strived to provide expert advice and guidance in nutrition, hygiene, and constructive play to pets and their parents. We are constantly making sure we carry the best foods, treats, toys, and accessories for your pet.
We want you and your pet to be happy! If you purchase food at our store that your pet doesn't love we will gladly exchange it for one that they will!